Call 511 - Get Real-Time Updates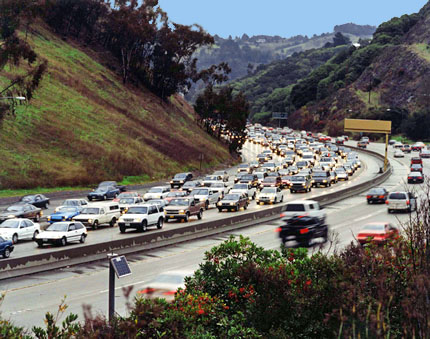 Say you're driving and stuck in traffic – call 511 and say "Driving Times" to find out when you'll arrive at your destination. 511 will also provide information on the incidents on your route.
What if you're out to dinner in San Francisco and you want to find out when the next Muni or BART train is coming to catch a ride home? Call 511 and say "Departure Times."
To get your information even faster, register for MY 511 and you'll bypass menu options to go straight to current information for your trips.